Reliable results through innovative and controlled production processes
By continually investing in our production facilities, being constantly open to innovation opportunities and recognising the importance of research and design, we can permanently guarantee the premium quality of our range, no matter how extensive and customized it is.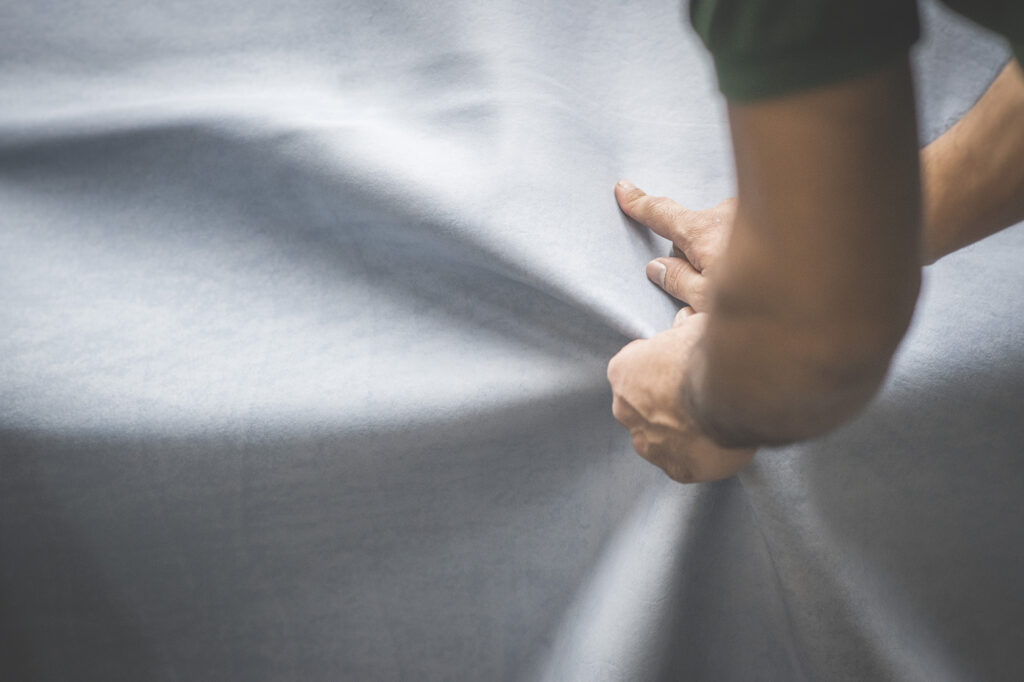 European bovine hides are premium and reliable products. But Rompa Leather is extra picky. To guarantee the quality, we check the hides very thoroughly at every stage of production.
In addition, we can count on an experienced and consistent team. Many of our employees have been working in the industry for over 30 years and consider it a point of honor to pass on their passion and knowledge on to the younger generation at Rompa Leather.
With facilities in the Netherlands and Italy, a stable, experienced team and an eye for technological and aesthetic innovation, we can flexibly tailor our production process and maximum capacity to the needs of each customer.
% - OUR LWG ENVIRONMENTAL PERFORMANCE SCORE
Rompa Leather cares about the environment. We strive towards a circular production system, we continue to improve our environmental impact and we increasingly reduce our carbon footprint. 
We are set on maintaining a constant, open dialogue with our suppliers and customers to obtain a sustainable production process.
Rompa Leather regularly invests in new machines and tech to make production more sustainable. For instance, we installed a state-of-the-art drying system to lower our carbon output.
We are members of the Leather Working Group and Leather Naturally. This way, we continue to improve our practices and we receive guidance for further enhancements of our products and processes. In August 2021 we received our LWG Silver certification. Click here to view our certificate.
Making high quality leather is not easy

Problem solving in the fast world of fashion
A tannery has to stay hyper-focused during all stages of the production process and constantly needs to think ahead. After all, when working with natural materials, you often face unforeseen challenges. And in the fashion world, where trends and innovations follow each other in rapid succession, you need a reliable partner who keeps a cool head and solves problems immediately without missing the deadline. Rompa Leather is a solid and agile partner.
What we produce
Discover our work!